Dr. Jody Harrison is a highly trained periodontist in Asheville, NC. Dr. Harrison offers a full range of periodontal surgeries, implant dentistry, and periodontal therapy services for addressing a wide range of dental concerns. We provide both surgical and non-surgical solutions for your periodontal health and cosmetic needs.
Whether you are in need of treatment for periodontal disease, lost teeth, or another complex issue, our team works with you on an individual basis to assess your dental health needs and build a comprehensive solution that is right for you. With personalized periodontic care, we aim to bring balance to your teeth, gums and supporting bone structure.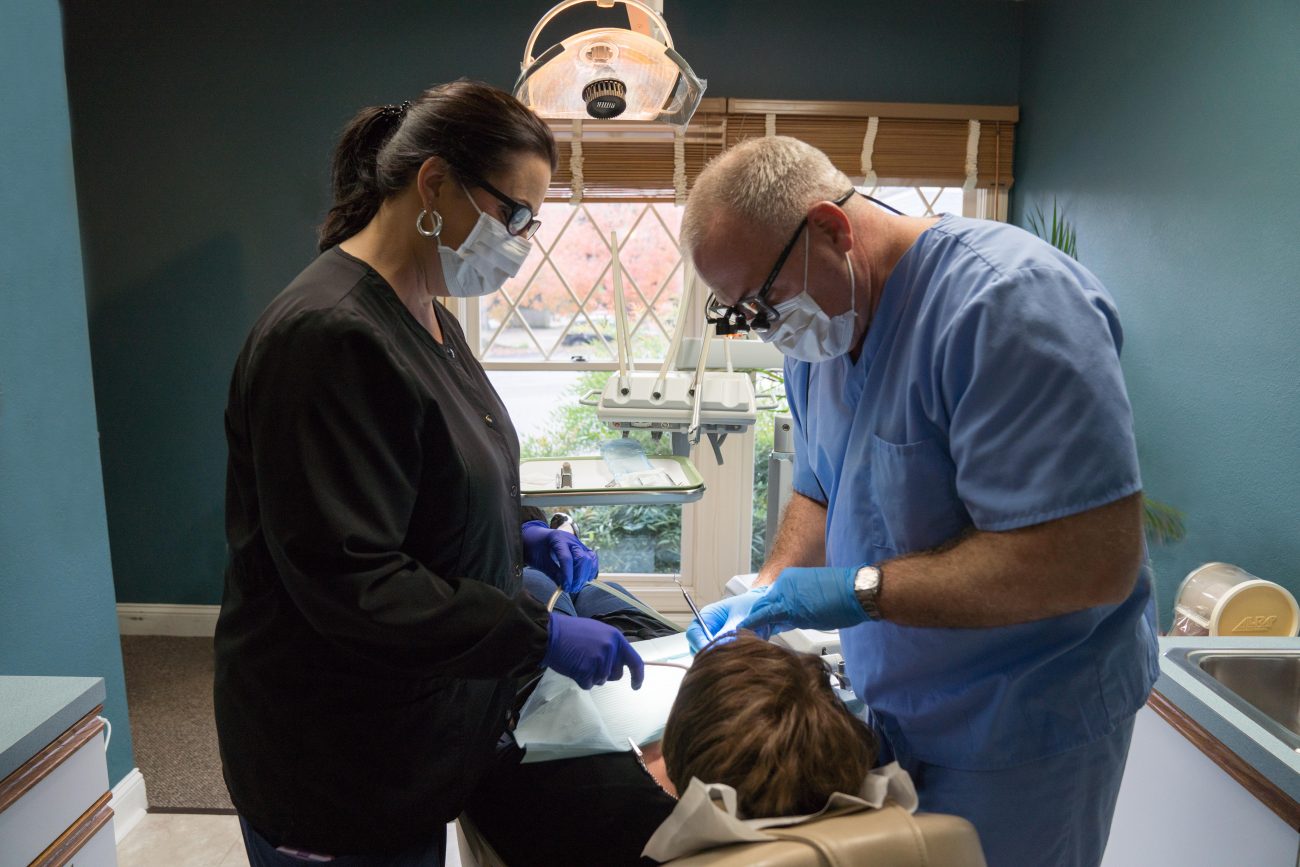 Periodontics in Asheville, NC
Periodontal disease is a serious oral health concern that should be diagnosed and treated as soon as possible. The longer periodontal disease is left untreated, the more likely it will lead to complex dental concerns such a bone and tooth loss. Dr. Harrison can work with you to achieve a healthier, more functional smile that is designed to last. Whenever applicable, the goal is to save as much of the natural tooth structure as possible with conservative forms of treatment.
Implant Dentistry in Asheville, NC
Dental implants are designed to look and function like your natural teeth. They allow patients the benefit of eating, laughing, and speaking with confidence, without worrying about a slipping denture. To get the most out of dental implants, they should be placed by a highly trained professional like Dr. Harrison. Dr. Harrison has advanced training and is knowledgeable in all aspects of implant dentistry.
Learn more about the dental implant procedure by visiting our dental implants FAQs page. If you would like to explore your treatment options for missing teeth, schedule a visit with Dr. Harrison for a consultation and exam where you can discuss your needs and aesthetic goals for your smile.
Cosmetic Periodontal Treatment in Asheville, NC
For patients with a gummy smile or patients with a receding gum line, cosmetic periodontal surgery can be the solution they need to improve the appearance of their smile. After a complete evaluation, Dr. Harrison will recommend the best treatment option for your smile. The goal is to create a beautiful, natural looking gum line through personalized treatment planning.
Gingivectomy
Dental Crown Lengthening
Request A Consultation
We welcome new patients to visit our Asheville, NC periodontist office for the care they need. Dr.  Harrison and our dental care team work with each of our patients every step of the way to ensure your dental needs are met. If you would like to learn more about your treatment options, call(828) 255-8100 or request an appointment online.