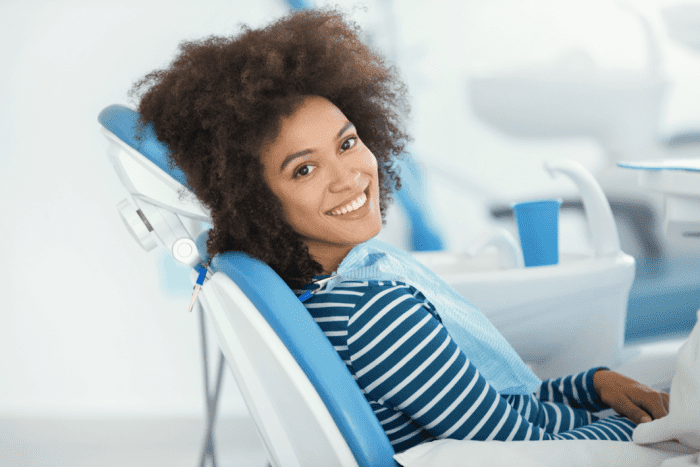 As gum disease becomes more advanced, it gets more difficult to treat. If left untreated, advanced periodontitis can lead to tooth loss. For patients with an advanced case of periodontal disease, particularly with some bone loss, we may recommend osseous surgery.
What Is Osseous Surgery?
Osseous surgery is essentially a very deep cleaning. Small incisions in the gums allow for better access to the pockets of plaque, tartar, and bacteria that build up around the roots of the teeth. These bacterial pockets can not be treated at home. Not treating them can lead to bone and tooth loss. Generally, osseous surgery is a treatment of last resort, but treatment is essential. As a trained periodontist, Dr. Jody Harrison is experienced in evaluating and treating all stages of gum disease.
How it Works
One great thing about osseous surgery is that it only uses local anesthetic. If you suffer from dental fear you can ask about our sedation dentistry options, but you don't need to go to sleep if you don't want to. During your surgery, Dr. Harrison will carefully push back the gums and clean the teeth with special tools. He will also smooth and reshape damaged bone. Reshaping the bone can help reduce future bacteria buildup. The gums will then be moved back into place, sutured, and dressed. For severe cases, we can combine bone grafting with your osseous surgery. Dr. Harrison will discuss your aftercare instructions with you, and if necessary, schedule follow-up visits.
Goals of Osseous Surgery
Of course the goal of osseous surgery is to stop the progress of gum disease. This overarching goal has three parts:
Reduce the spread of bacteria with the deep cleaning of plaque and tartar from the roots
Prevent bone loss by removing bacteria from the periodontal pockets
Improve the look of your smile with cleaner and healthier teeth and gums
Schedule a Consultation
If you are interested in osseous surgery for your advanced gum disease, contact Dr. Jody S. Harrison at Jody Harrison Periodontics & Dental Implants in Asheville, NC. You can also contact us online or at (828) 202-1706. Schedule your appointment today.